Event Navigation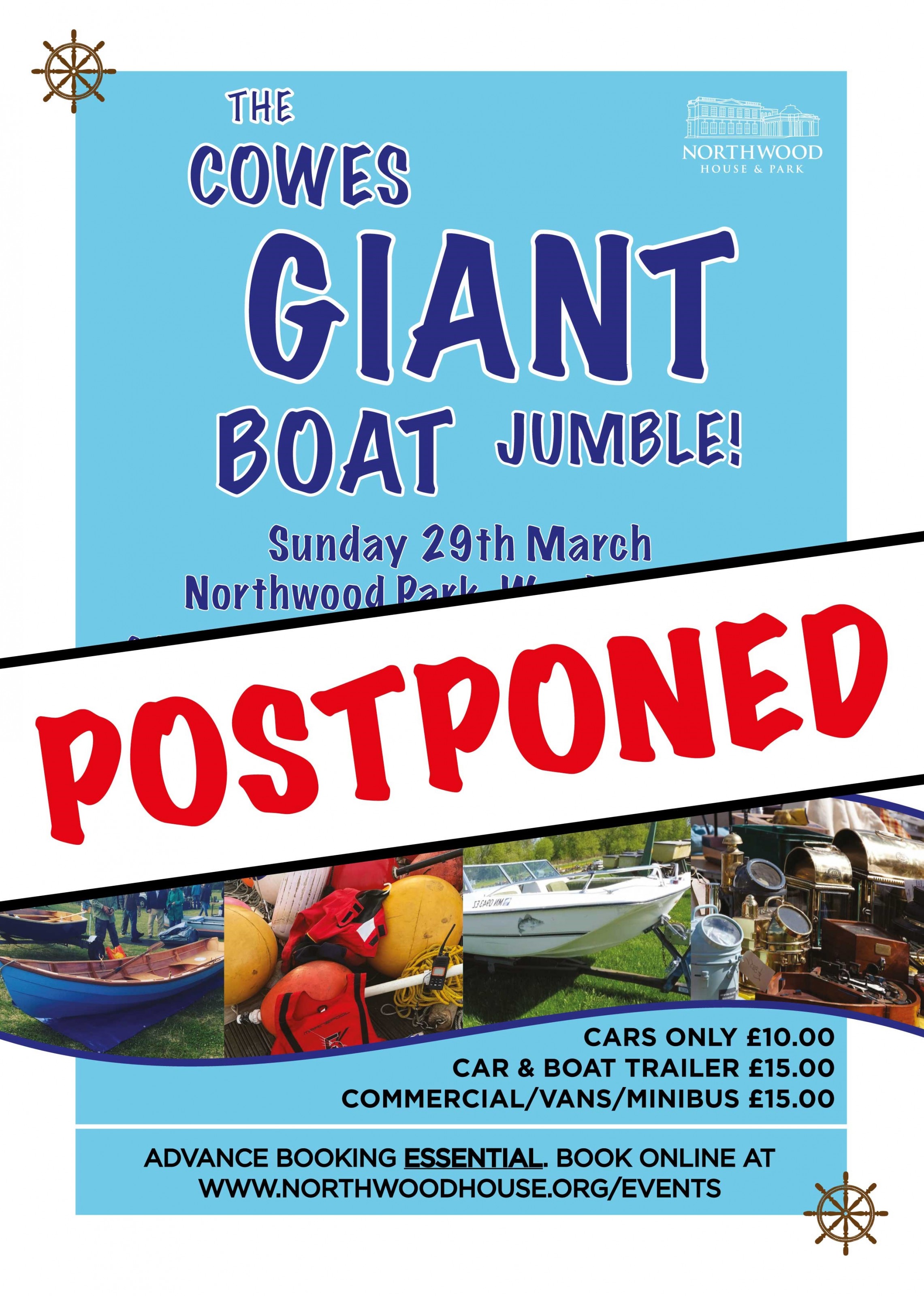 Cancelled – Cowes Giant Boat Jumble
29th March
£10.00 - £15.00
Following the announcement from the Government on 16th March discouraging unnecessary social gatherings, we have taken the decision to cancel the Cowes Boat Jumble on 29th March 2020.  Full refunds will be made to all customers who have booked a pitch over the next few days and we will contact you direct by email to arrange this.  We have another Boat Jumble scheduled for  Sunday, 27th September and will be delighted to see you all there.  Bookings can be carried forward to our September event if desired and we will confirm this by email.
We  apologise for any disappointment caused, but in these challenging times we have to take responsible action.
It's time to clear the garage of all that unwanted boating and water sport equipment you've had stored in there for ages!
The second Cowes Giant Boat Jumble takes place on Sunday, 29th March 2020 in Northwood Park, just off of Ward Avenue, Cowes.  Following the huge turn out at last year, even more sellers and buyers are expected for this years event.

It's a great opportunity to sell and buy new or used boating equipment.. or anything related to messing about on the water, including:
Sailing boats & dinghies
Motorboats, ribs & outboard motors
Fishing boats
General Nauticalia
Clothing & wet suits
Sails, rope & general chandlery
Gadgets & boating electronics
Surfboards, kayaks & canoes
Fishing rods & tackle
Commercial sellers very welcome along with private sellers.
Please book your space below in advance as we cannot guarantee space on the day.  Please note this isn't a car boot sale although sellers can sell other non-boat related items if they wish, so long as there is some visible boat jumble on display for sale.
Entry fee for sellers as follows:
CAR AND BOAT TRAILER: £15.00 online booking required in advance
CAR ONLY- SELLING BOAT JUMBLE FROM BOOT OR TRESTLE: £10.00 online booking required in advance. 
COMMERCIAL VEHICLE/VAN/MINIBUS  WITH BOAT JUMBLE: £15.00 online booking required in advance.
Sellers: Please arrive for set-up between 8.30 am and 9.30 am, no earlier.  The event will start officially at 10am for buyers and run until at least 3pm.
The event will be well advertised locally to attract large numbers of buyers.  If you are able to assist with displaying a poster or banner then please get in touch.
Entry is free for buyers on foot from 10:00 am, but a parking fee of £2 per car will be requested for buyers using the event field to park.  Our Park Road and Rotunda Pay & Display car parks are available nearby as an alternative option.
Tea, coffee, cakes and hot refreshments will be available on the show field, with toilets available in the Northwood House Stables (Community Hall).
All proceeds go to Northwood House Charitable Trust for ongoing restoration works and community projects in Northwood Park.