Event Navigation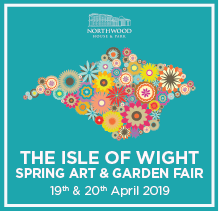 Isle of Wight Spring Art and Garden Fair
19th - 20th April
Announcing  New Event for Easter 2019: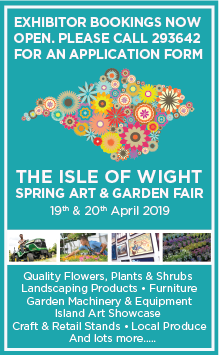 Take a stand at the new Isle of Wight Spring Art & Garden Fair at Northwood House: 19th & 20th April 2019
Calling Isle of Wight Exhibitors!
We are delighted to announce that the first Isle of Wight Spring Art and Garden Fair will take place on Good Friday and Easter Saturday at Northwood House and Park in Cowes.
If you have an Island business selling anything relating to plants, gardening and the great outdoors, this is the showcase you have been waiting for!  Perfect for everyone from plant nurseries and growers, landscaping products and service providers, and garden machinery dealerships, to furniture, clothing and other lifestyle businesses.  What better way to start the new season than a show focusing on everything to do with the Island's favourite pastime?  It's a great chance to activate promotions and show off a range of all your latest plants and products to a wide audience looking to not only see, but buy!
The two-day fair will be the first prime selling opportunity of the year.  We've chosen Good Friday and Easter Saturday as the first main 'Get Outdoors' weekend of the season, when customers are at their most eager to revamp their gardens and buy new items for the upcoming season.
Of course, it's not just about gardening.  Producers and retailers of other quality items are welcome to attend over the weekend, including art, craft and local food (for take-home consumption only, though sampling is of course permitted!).  Also, charities and local organisations and businesses who want to promote themselves will be in attendance.
The event will be staged on the lawns and within the grounds of Northwood House and Park, now one of the Island's leading event venues. The venue is managed by Northwood House Charitable Trust Co Ltd, with proceeds from the event going to the charity.  This will help to continue the ongoing restoration of this iconic Island building for future generations of Islanders to enjoy.
Exhibitors are now invited to take either an outdoor pitch for the event (providing their own shelters and gazebos), or in all-weather marquees (provided).  A number of professional artists are being invited to take part in a specialist art showcase inside Northwood House and are being contacted separately.
The event will also feature arena entertainment, live music and demonstrations throughout the weekend, as well as a huge range of quality exhibitors, including, hopefully, yourselves!
Set up for the event can take place from Thursday, 18th April if required, with overnight security in place for the following two nights for outdoor exhibitors.  The fair will be open from 10am to 5pm each day, with all exhibitors to set down their stands by the end of Saturday, 20th April.  Large numbers of visitors are expected from across the Island to support the event.  The team behind the former Spring Garden Show at Robin Hill Country Park are organising the event, so please be assured of a good effort all round.  The Isle of Wight County Press are supporting the advertising side of the event.
The booking form is enclosed, with space available on a first come first served basis.  If you need to talk through any particular requirements or have any questions, please call the Northwood House office on 01983 293642 to speak to Darren or Ricky on weekdays between 10am and 5pm, or email us on events@northwoodhouse.org
Please note we do reserve the right to vet applications for suitability and we will confirm your attendance by return.  No food vending concessions are available unless by prior arrangement, so please contact us separately about those.
The closing date for applications is Friday, 15th March 2019.
Best wishes
The Spring Art and Garden Fair Team
Northwood House Charitable Trust Company Limited