The Lawn Lounge at Northwood House
Announcing the return of the iconic Lawn Lounge Bar to Northwood House Lawns Cowes Week.  The Lawn Lounge is a relaxed and very premium Mediterranean themed destination  bar, sponsored by Estrella Premium Lager.  It's the perfect place for socialising over 10 days  and is open daily from midday until late.
The bar offers live music from top local bands every evening and is free to enter before 9.30pm. The exception to that is on Friday, 16th August, when the venue hosts the annual Lawn Firework Party… where the tickets are the hottest in town. Click Here for tickets!
On four nights of the week, the vibe goes more upbeat after 10pm when the venue hosts "Club Balearia", a boutique nightclub event with top DJ's and Ibiza club vibe. Please CLICK HERE for more details.
The Lawn Lounge offers an alternative destination for Cowes Week visitors and competitors that's always welcome escape from the frenetic Cowes High Street and Parade bars.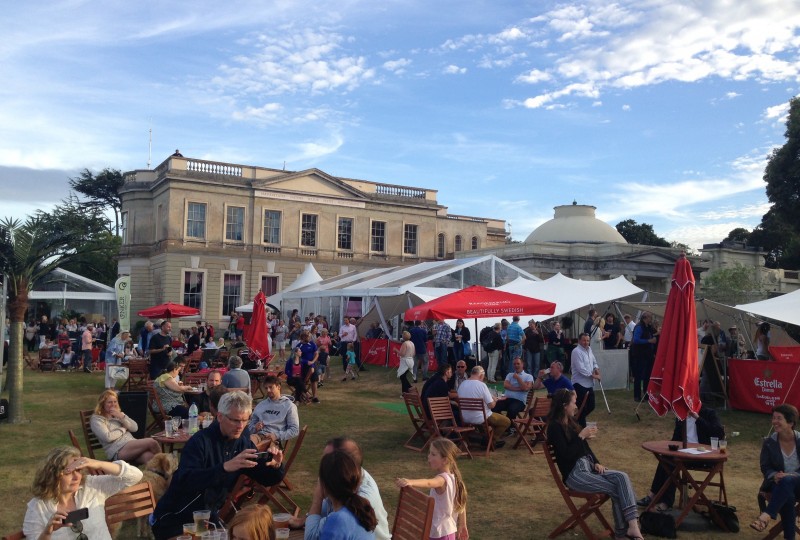 Open 12:00 to late
The Lawn Lounge is a great place to escape rain or shine.  A large stretch marquee will protect you from the elements if the weather is inclement, with lots of outdoor seating for sunny afternoons and evenings where guests can sit back and soak up the atmosphere. The bar serves a range of premium drinks including Estrella Lager, as well as offering  summery cocktail pitchers, champagne and quality wines to enjoy.
Fabulous Caribbean food
Visitors will have a real treat this year as the Lawn Lounge welcomes the "Island to Island" pop-up Caribbean restaurant.  The restaurant will serve an authentic "Tastes of the Caribbean" menu which is available for pre-booking and reservations throughout the week.  There will also be a selection of Caribbean favourites like jerk chicken, goat curry and Caribbean style fish & chips available from the lawn snack shack, all served to go for Lawn Lounge visitors to enjoy.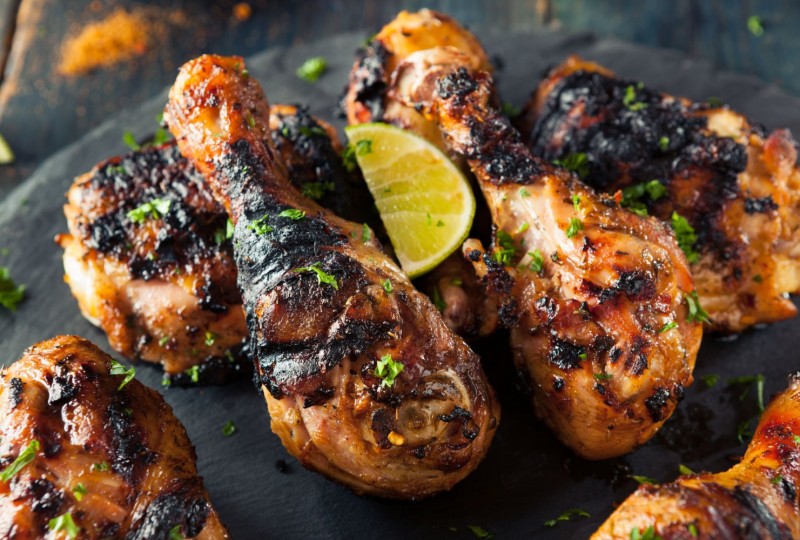 The Gin Festival
The Isle of Wight Gin Festival, in association with Mermaid Gin and Fever-Tree features as a starring  part of the Lawn Lounge  set up.
This year over 80+ incredible artisan gins will be available to try in our Gin Festival Bar, every day from 12 noon.  So don't miss your chance to get involved in the gin craze that's been sweeping the nation and discover new and wonderful gins never found on a supermarket shelf!
Please click here for more information
Club Balearia
As the sun sets, the party starts!  The Lawn Lounge presents four great great club themed nights during the week perfect for late night partying. Club Balearia  goes up tempo with the best Balearic dance beats in town influenced by the Ibiza party scene.
Admission to the Lawns Lounge is ticketed on Club Balearia nights after 9.30pm (and after 6pm on Friday, 10th August for the Firework party)
See the Club Balearia page for all the details and how to buy tickets.
The Lawn Lounge calendar for Cowes Week 2019
A great selection of local bands will provide live entertainment throughout the week: